Holistic Sales Growth Advisory
Increasing "activity to revenue" conversion up to 50%
Helmberger Inc Strategies and Insights Coaching (DBA Madison Helm) puts you at the helm of your domain, maximizing both sales potential and attainment through results-oriented holistic growth strategies.
Create Business Velocity
Cut Out Friction, Transform Sales, Max Revenue Growth, Prepare to Scale
MH advises across industries supporting leaders and founders to grow and companies with the EOS (Traction) framework to maximize their conversion from their total sum of all effort to revenue growth. We take a unique, results oriented approach to custom growth strategies.
Eliminate blind spots and surface hidden issues
Prioritize, map to goals and create strategy
Follow through and build business velocity
North America Business Velocity
and Relationship Intelligence
Expanding US and EU markets
Strategy, Business Velocity,
and Relationship Intelligence 
Business Launch and Velocity
Fastest business in history
to hit $1 Billion in revenue

Customer Experience Transformation
New Lion Labs Business Velocity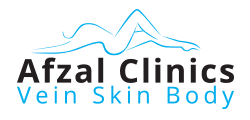 Strategy, Business Velocity,
Coaching and Advisory
Strategy, Business Velocity,
and Relationship Intelligence
Business Velocity Sprints
Traction (EOS) Sales Growth
Strategy Workshops
Relationship Intelligence Program
Fractional Head of Sales & Ghost CEO
Sales Team Development
Coaching
Consulting and Advisory
Featured Service
EOS (Traction) Velocity Sprint
The Entrepreneur Operating System (EOS), also known as Traction, is a proven framework or holistic toolset many companies have implemented to accelerate an exit or simply improve operational efficiency. With this foundation, Madison Helm co-creates holistic strategy for sales and customers experience to build velocity and growth mindset that carries forward long-term.
Kick off
Each sprint begins with a cross-functional strategy day to surface sprint opportunities, reveal insights and co-create strategy
Strategies & INsights
Opportunities surfaced in the initial strategy session  are documented with Recommendations and can become Issues and Rocks
Coaching & advising
We continue to work along side each seat in the business and participate in Level 10 meetings as appropriate
Sprint Transition
By the end of the sprint, the business is positioned with growth mindset across key players to continue business velocity
Strategies don't work. Even the best strategies don't work. In Harvard Business Review's June 22nd piece "6 Reasons Your Strategy Isn't Working," Michael Beer lists six things that certainly get in the way, but they don't cut to the single, ultimate reason a strategy doesn't work. So often we see the strategy already in play isn't even being executed. If you successfully solved for all six of Beer's items and your team's mindset isn't aligned with the strategy, the outcome you're looking for will remain elusive.
If you aren't sure about mindset, consider the mini-series co-produced by ESPN Films and Netflix, "The Last Dance," following how Michael Jordan's mindset for…
Full Velocity Sprint
For businesses running on EOS

Full Strategy Day

90-Day Sprint

Weekly support
Light Sprint
Strategy Session

60-Day Sprint

Weekly Support
Hours
Book time, one hour at a time.
10-Hour Bundle
The hours in this bundle can be added on to a sprint, or used toward any service.
For Enterprise Inquiries or
more information, contact us.
1330 Lagoon Ave
Minneapolis, MN 55408
+1 651 967 0697
johnny@madisonhelm.com
For Personal Breakthroughs Visit: www.madisonhelm.com